Jury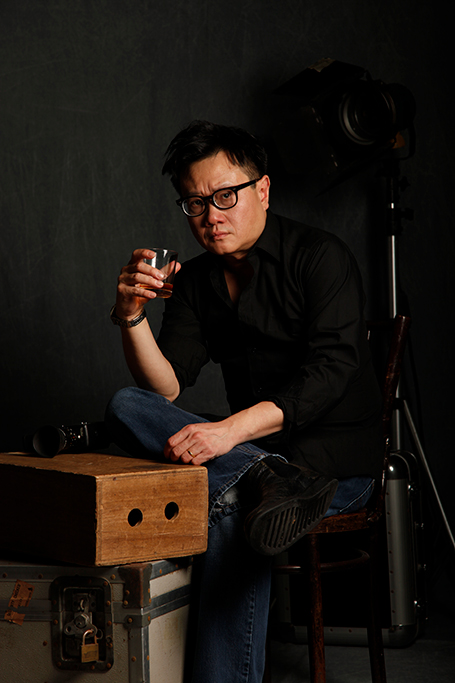 Eric Khoo (Singapore)
Award winning filmmaker and Cultural Medallion recipient Eric Khoo who helms Zhao Wei Films has been credited for reviving the Singapore film industry and for putting Singapore onto the International film map in 1995. He was the first Singaporean to have his films invited to major film festivals such as Toronto, Busan, Berlin, Telluride, Venice and Cannes. Together with 12 Storeys' co-writer James Toh and actress Lucilla Teoh, he also wrote a White Paper which resulted in the formation of the Singapore Film Commission. Besides his filmmaking achievements, Khoo has produced several award-winning films including "15" (2003) and "Apprentice" (2016).
"Be With Me" opened the Directors Fortnight in Cannes 2005 and "My Magic", his fourth feature was nominated for the Cannes Palme d'Or in 2008. Khoo has been profiled in Phaidon Books, Take 100 the future of Film – 100 New directors. The Pompidou Centre in Paris held an Eric Khoo film retrospective and he served as President of the Jury at The Locarno International Film Festival in 2010. The following year, he released his first animated feature, "Tatsumi", which was invited to the 64th Cannes Film Festival and made its North American premiere at The Museum of Modern Art (MoMA). In 2012 Khoo headed the juries at Asian Film Awards, Rotterdam International Film Festival and in 2013 the Puchon International Fantastic Film Festival. He was invited to be on the official Cannes, short film competition jury in 2017. In 2018, Eric is the showrunner for "Folklore" a HBO Originals series Asia.

Giddens Ko (Taiwan)
Giddens Ko is a Taiwanese novelist and filmmaker, who writes under the pseudonym of "Jiubadao" (九把刀), which literally means "nine knives". Many of his works have been adapted to films.
Ko discovered his love for writing in 1999, after his serial novel attracted much attention at an online forum. After his novella 《Fearful Bomb 恐惧炸弹》 became an instant hit on the Internet, he continuously published several works such as 《Shadow 影子》 and 《Refrigerator 冰箱》 in his "Urban Terrorism Series 都市恐怖病系列" and 《Old Man 月老》 in the "Magical Jungle Series 魔幻丛林系列". In 2004, Ko's 《Kungfu 功夫》 further propelled his status to greater heights; he was acknowledged as the best-selling novelist in the Taiwan publishing industry. In May 2006, Ko launched the Sunday Times column in the China Times 中国时报 and became the youngest writer in the history of the column. Within that year, he was also selected by the representatives of the four major publishing channels in the Cross-Strait Book Trade Conference and was awarded the "Top Ten Cross-Strait Writers 两岸十大作家". Furthermore, Ko was the best-selling author of Jin Shi Tang 金石堂 and Blog Lai Online Bookstore 博客来网络书店 in 2006. He subsequently came in first for Blog Lai's High School and College Students' Top Ten Favourite Writers.
As someone who dares to try different things, Ko enjoys integrating genres of fantasy, detective, romance and more. He uses graphic text infused with comics and video games, never forgetting to inject humour in his stories. Having a knack for penning anything, he won the first prize of Taiwan's first Kemi Ruizhi Million TV Novel Award with his martial arts novel 《The Eighth Copper Man of Shaolin Temple 少林寺第八铜人》 in 2005. Apart from NT$1 million, the prize included an exclusive contract with Chai Zhi Ping 柴智屏 under Kemi Ruizhi Management Company, making Ko their first writer on board. He deftly incorporates rich historical content into his own works, setting him apart from other conventional fantasy novels where imaginative realism is absent. Ko likes to explore sociological and psychological issues in his novels such as the newly published series 《Killer 杀手》, where he uses Killer Moon and Killer Ouyang Penzai to examine righteousness and justice. In 2013, 《Café. Waiting. Love 等一个人咖啡》 won the contest in "China Great Books 中国好书". Ko feels that even the most ordinary man can achieve extraordinary feats with extraordinary power.
In 2008, Ko directed the film L-O-V-E, along with Vincent Fang, Chen Yi-xian and Huang Zijiao. In 2010, Ko directed the film You Are the Apple of My Eye, adapted from his book The Girl We Chased Together in Those Years. In 2011, Ko adapted his "Killer" series into the film The Killer Who Never Kills. He produced a documentary focusing on Taiwan's animal shelters in 2012, titled Twelve Nights. In 2014, another of Ko's books was adapted into the film Café. Waiting. Love. In September 2015, Ko announced another book–to–film adaption, The Tenants Downstairs, which was released in 2016.

JongSuk Thomas Nam (South Korea)
Born in Seoul, Korea in 1968, Thomas immigrated to USA in 1980 and graduated from the University of Maryland at College Park (UMCP) with a BA in Communication Arts (Radio, TV Film) Thomas returned to Korea in 1995 and worked as an assistant director on JUNGLE STORY before joining Busan Int'l Film Festival (BIFF) as KIM Ki-young Retrospective curator in 1997. He subsequently served as a festival coordinator and the senior manager of Pusan Promotion Plan (PPP) at BIFF (1999-2001) as well as the general secretariat at the Network for the Promotion of Asian Cinema (NETPAC, 2001-2004) before joining Bucheon Int'l Fantastic Film Festival (BIFAN) in 2007.
Thomas is currently the managing director of Network of Asian Fantastic Films (NAFF, 2008–now), a key film industry program of BIFAN, and the programmer of English-language territories (Sept. 2016-now). Thomas has served as a jury/speaker at numerous film festivals/conferences, including Sitges, Spain; Berlin, Germany; Hawaii, USA; Warsaw, Poland; Vesoul, France; TIFFCOM-Tokyo, Japan; Yubari, Japan; Fantastic Fest/Market-Austin, USA; Toronto Reel Asian, Canada; IFX-Philippines, Haugesund, Norway; EARS in Helsinki, Finland; Industry@Tallinn, Estonia; ScreenSingapore, FEFF Udine, Italy, and Ventana Sur/Blood Window-Buenos Aires, Argentina.